Typical Case Analysis
Outer Mongolia 150tpd Tungsten Ore Plant was located in Bayan-Ölgii province, which was an EPC project undertook by Xinhai in 2013.
Although the project size is not so large, there are several particularities as follows:
(1)

The geographical position of Mongolia caused high-cold climate in winter, which have specific requirements in the overall design of workshop;

(2)

>1 mm particles contains undissociated tungsten ore, so the ore particles must be <1 mm before the next process;

(3)

Fine slime also contains a small amount of tungsten ore.
To solve these problems, Xinhai technical personnel put forward the following solutions:
(1)

Adopts reasonable and compact layout. Making use of artesian flow space rationally made the workshop compact and warm as soon as possible, which was convenient for production in winter. The plant adopted the joint operation process of spiral chute and shaking table. The spiral chute was featured with small occupied area and high recovery rate, and then the shaking table improved the concentrate grade, which met clients' requirement.

(2)

Prevents overgrinding, fully dissociate. Recommended to adopt wet rod mill with 110 KW power, which can grind the ore particles to -1mm, and prevent overgrinding effectively.

(3)

Simple process, good effect. We specially added tungsten recycling in fine slime pulp. The device adopted a set of continuous hydraulic classifier and two shaking tables, which met clients' requirement completely.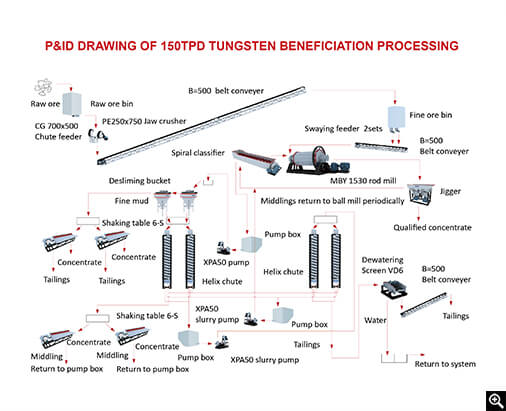 Visual Relating Image of Equipment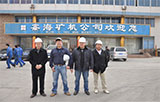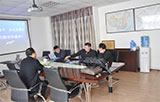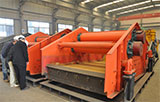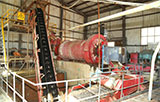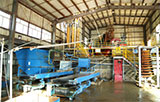 Customers visited Xinhai and construction site
Feedback
"From site inspection to final installation and commissioning, Xinhai accompanied with us along the way, we were so glad that we obtained professional equipment and guidance from Xinhai, the plan designed by Xinhai was also proved to be the most suitable plan for our mineral processing plant."

Further Reading
In recent years, due to the crash of commodity prices and the sharp decrease of foreign direct investment, the economy of Mongolia, with rich mineral resources, suffered a heavy blow. However, according to the Associated Press reports on February 20, 2017, International Monetary Fund (IMF) announced that IMF have come to an agreement on providing $5.5 billion package loan program to Mongolia with other partners, China also have joined to $5.5 billion relief program for Mongolia, People's Bank of China will renew 15 billion yuan ($2.2 billion) currency swap agreement with Bank of Mongolia, the valid for at least three years.
The relief program aims to helping Mongolian's economy back on track, IMF stated, loan agreement means that Mongolia must strengthen the banking system and adopt fiscal reform, ensuring rules and regulations that related to budget implemented. Therefore, the future of Mongolian mining will be a recovery with good market anticipation.
TIPS: Exhibition Tips in Mongolia

The climate of Mongolia is relatively dry, the temperature difference between morning and evening is large in April. Please prepare long sleeve clothes, which can prevent ultraviolet radiation, besides, take a set of clothes.

Please prepare some personal common drugs for a rainy day.

Please properly keep personal valuables to avoid accidents.

The voltage of Mongolia is same with Chinese voltage (220 v, 50 hz), which can be used to mobile phone and other portable appliances. Most hotel still adopt Russian round hole plug, so you'd better take fork plug.

The exchange rate between RMB and Mongolian Tugrik . MNT is about 1:357 (the exchange rates in February 20, 2017, Mongolian currency is named as Mongolian Tugrik . MNT 1 dollar is equal to 2073 Mongolian Tugrik . MNT).

In the process of tourism, please pay attention to protect environment, respect the local customs, keep the friendly relations with neighboring nations.

Dining in Urban is mainly western food, and also have Chinese food, Mongolian food. Dining in traveling and vacationing village is mainly western-style Mongolian food.

Mongolia has colorful nightlife, please pay attention to safety, avoiding unnecessary trouble. Because alcohol is prohibited in Mongolia, bars and hotels don't sell alcohol after 12 PM.

International roaming fees is more expensive, please purchase 1676 International Calls Card, the call in the morning is only 0.2 RMB per minute.

Xinhai makes an appointment with you in Mongolia Mining 2017 and looks forward to your sincere cooperation!